UNC Charlotte has over 27,000 Graduate School alumni living across the United States and around the world. We hope that each one of our alums will remain involved with the Graduate School. Alumni can host networking events in their neighborhood, mentor graduate students, make donations to the Graduate School or specific graduate fellowships, and attend various alumni events. Be sure to check the Volunteer Opportunities tab to see how you can help current graduate students and keep up-to-date with the Upcoming Events tab. Graduate alumni are invited to attend tailgating events in the new Hauser Alumni Pavilion. Check the Alumni Association website for dates and times of scheduled events.
We hope that our alumni always feel that UNC Charlotte pride, and realize that they will always be welcomed back. Go Niners!
---
Graduate Alumnus Supporting Fleet Electrification Joint Venture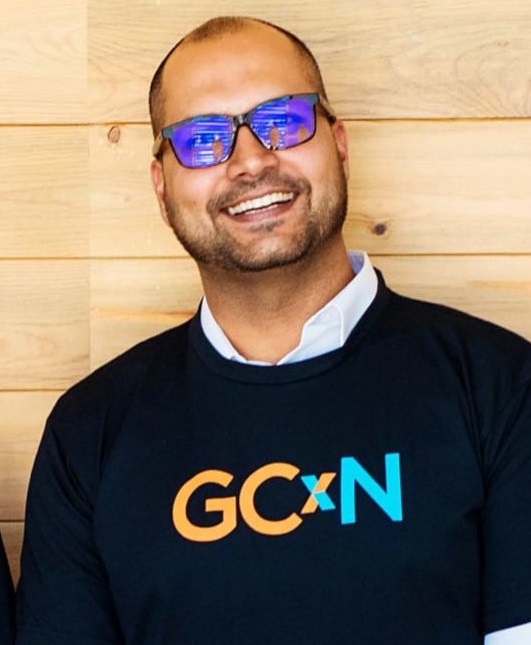 A Durham, NC, based company co-founded by Namit Singh, 2012 Ph.D., Mechanical Engineering, has joined a partnership to provide public transit fleet electrification planning to the Massachusetts Bay Transportation Authority (MBTA).
Microgrid Labs Inc., launched in 2015, will join Boston-based Enel X, an advanced energy services business of Italian multinational power provider Enel Group. The partnership will develop a new business depot in Quincy, Massachusetts that ultimately will support a fully electric fleet of 120 buses as part of the MBTA's goal to reduce exhaust emissions.
Microgrid Labs Inc is a privately held consulting and software company specializing in commercial fleet electrification and microgrids.
Read more at SmartCitiesWorld.net.
---
Engineering Alumnus Takes on $2B Airport Project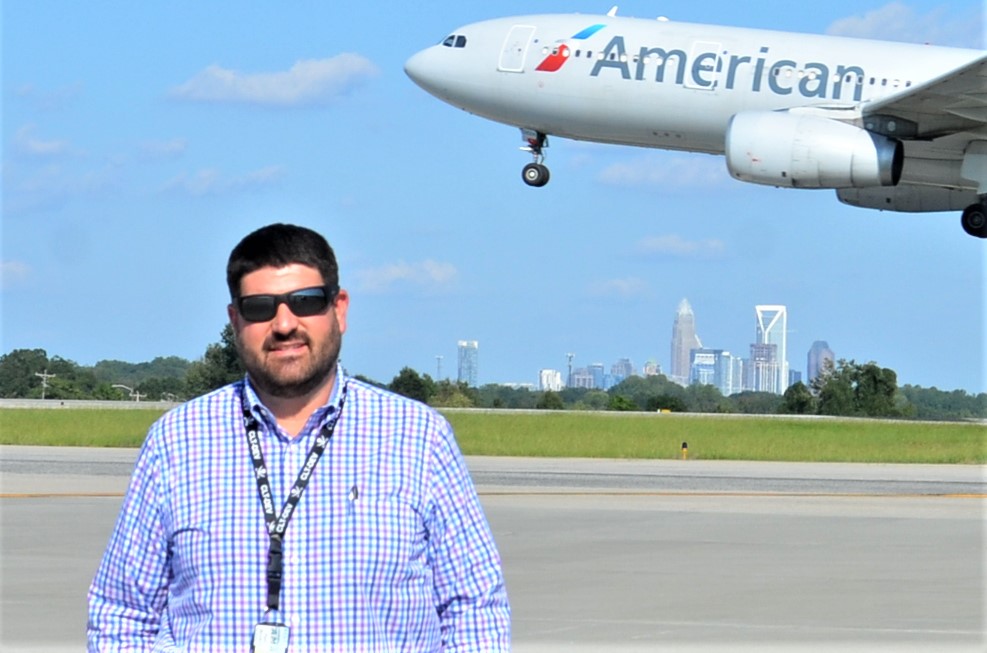 As the lead engineer on a $2 billion improvement project at Charlotte International Airport, UNC Charlotte alumnus Ashton Watson is involved in all types of engineering, on all types of capital jobs, with all types of stakeholders. And he's having a ball doing it.
Please visit The William States Lee College of Engineering News for the full story and more.
---
Graduate School alumni events
The Graduate School and the UNC Charlotte Alumni Association host reunions, networking socials, and other events for Graduate School alumni. Check back frequently for information on upcoming Graduate School Alumni events as well pay a visit to the UNC Charlotte Alumni Association website. UNC Charlotte's Graduate School pays visits to local communities in and around Charlotte. The Dean and members of his staff discuss the importance of graduate education and the research it brings not only to the institution, but our region.
---
Connect with the Graduate School and make a difference
Top 10 ways to get involved with the Graduate School:
Complete your alumni profile on Niner Connection.
Keep us updated with a new address, job or other big changes by emailing the Graduate School.
Like our Facebook page and follow UNC Charlotte on Twitter.
Join a regional alumni network or affinity group.
Join us for Graduate School and Alumni Events.
Mentor students.
Hire Niner interns and alumni.
Participate in Graduate School workshops and panels.
Host a Graduate School Alumni event.
Make a financial gift.
---
Alumni Association
The Office of Alumni Affairs, part of the Division of University Advancement, exists to support the over 110,000 alumni of UNC Charlotte. The Alumni Association develops, coordinates, and promotes programs for our alumni to keep them connected and involved with UNC Charlotte and one another. The Alumni Association works to keep your relationship with the institution strong and spirited from the moment you receive your graduate degree.
Benefits of the Alumni Association
The UNC Charlotte Alumni Association offers many benefits of which you can take advantage.
UNC Charlotte Alumni Association Perks Program
Library Benefits
Exclusive Offer on Auto and Home Insurance
Real Estate Services
Exciting and educational international trips
Visit the Alumni Association website for a full list of benefits to our alumni.
Alumni Testimonials
I chose to attend UNC Charlotte because of the excellent focus on research that the campus has.

Rashona Sharpless, MS in Criminal Justice 2013
My Master's degree in Organizational Psychology really helped me to bring business skills to the table, especially in the non-profit world.

Steve Sellers, MA in Psychology 1994