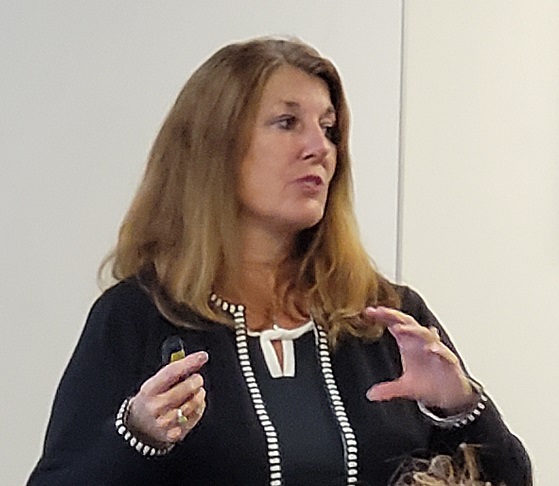 Monday, November 21, 2022
Nov. 16 marked the completion of Charlotte's Fall 2022 Accelerate to Industry (A2i) series, six information-packed sessions on vital career preparation topics led by executives of some of the region's most prominent businesses.
The series, sponsored by the Center for Graduate Life and Learning (CGLL), is a workforce development program that allows graduate students to explore diverse career paths in the Charlotte region and beyond. The program offers a variety of modules that teach students how to transfer the skills they've acquired in their degree programs to meet the needs and challenges of the industry.

One such session this fall was led by executives from financial services company Equitable that included presentations on the company's business philosophy to develop decision-makers, its focus on its role in the community, and its efforts to create alignment between recruited professionals and business pursuits.
​Following the presentations, Equitable executives Susan Clifford, HR Leadership Partner, Mark Berkowsky (center), Head of Corporate Recruiting and On-Boarding and Jarian Kerekes, Head of Equitable Foundation and Social Impact joined graduate students, staff of the Center for Graduate Life and Learning, and the Graduate School in a community service project assembling personal hygiene products for distribution in the Charlotte area.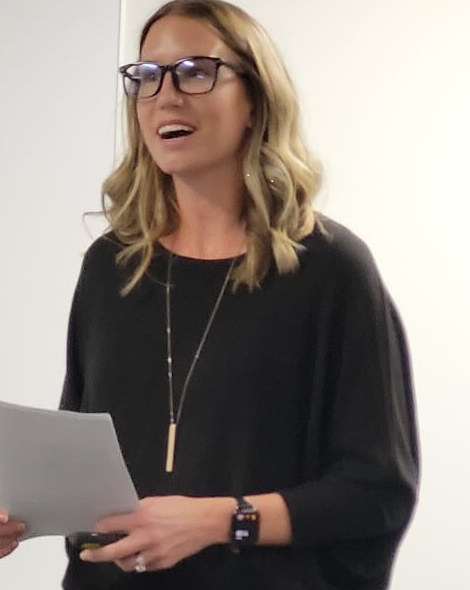 Another recent session was hosted by Pursuit Search Group. Executive recruiter Jamie Martin (right) helped prepare participants for what to expect when entering the job market.
​"The skills and knowledge (students) learn from all presenters is invaluable for the success of our students and the next generation of professionals in the workforce," Martin said. "The A2i initiative is a great opportunity for immediate impact on the students of UNC Charlotte."
In addition to Equitable and Pursuit Search Group, the 2022 Charlotte A2i line-up has included Atrium Health, Novant Health, Siemens Energy and Tresata.
"The presentations have helped me a lot with understanding where my weaknesses are when it comes to preparing for an industry position," said A2i participant Agnes Bucko, Ph.D., (left) Postdoctoral Researcher, College of Health and Human Services. "I learned about great strategies for getting noticed by recruiters in fields that I am interested in pursuing," she added, "and I'm excited to use this skill...before entering the job market."
A2i was first launched in Charlotte in 2019. Since then, over 20 career preparation sessions have been delivered to about 600 students.