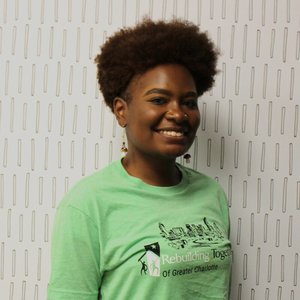 As efforts mount in Iron Station, North Carolina to preserve one of the few remaining examples of the historic Rosenwald Schools, UNC Charlotte's Camille Richardson, M.A.- Anthropology, is helping uncover the hidden secrets left behind by the children who once played in its school yard.
Richardson is leading an archeological dig at Mount Vernon School, built in 1925 and one of only two remaining Rosenwald sites in Lincoln County.
Built in the early 20th century, the Rosenwald Schools were developed for African American children in the rural south through a partnership between Booker T. Washington of the Tuskegee Institute and Julius Rosenwald, philanthropist and president of Sears Roebuck. According to the National Trust for Historical Preservation, of the more than 5,000 structures built from 1917-1932, less than 10-12 percent remain today.
"I'm so excited to get in here and try to tell these children's stories and interviewing the surviving students," she said.
Read more in the Lincoln Times-News.