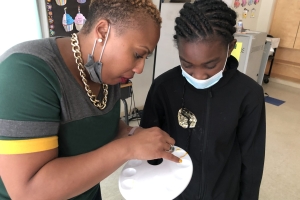 Tuesday, November 8, 2022
Faculty and alumni STEM experts are actively recruiting talented women and girls to enter STEM fields to improve research and business outcomes.
In this UNC Charlotte feature, "Researchers and Alumni Inspire New Generations of Women STEM Professionals," writer Sonja Barisic focuses on the remarkable accomplishments of four Charlotte STEM leaders.
Read more in Women in STEM.