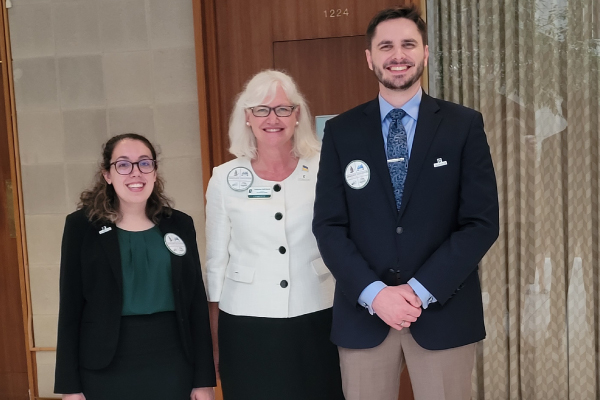 Two UNC Charlotte Ph.D. students participated in Graduate Education Day
Graduate students David Brown, Bioinformatics, and Kaitlin Klotz, Biology, demonstrated the value of graduate education for state legislators as part of the N.C. Council of Graduate Schools 11th Annual Graduate Education Day on May 24 in Raleigh.
Graduate students and Graduate School representatives from 14 universities across the state gathered to meet with legislators and discuss their research projects. Graduate Education Day provides an opportunity to highlight the importance of research and the economic impact on the state. Dr. Katherine Hall-Hertel, Graduate School Associate Dean and Sandra Krause, Assistant Dean, accompanied the students in representing UNC Charlotte.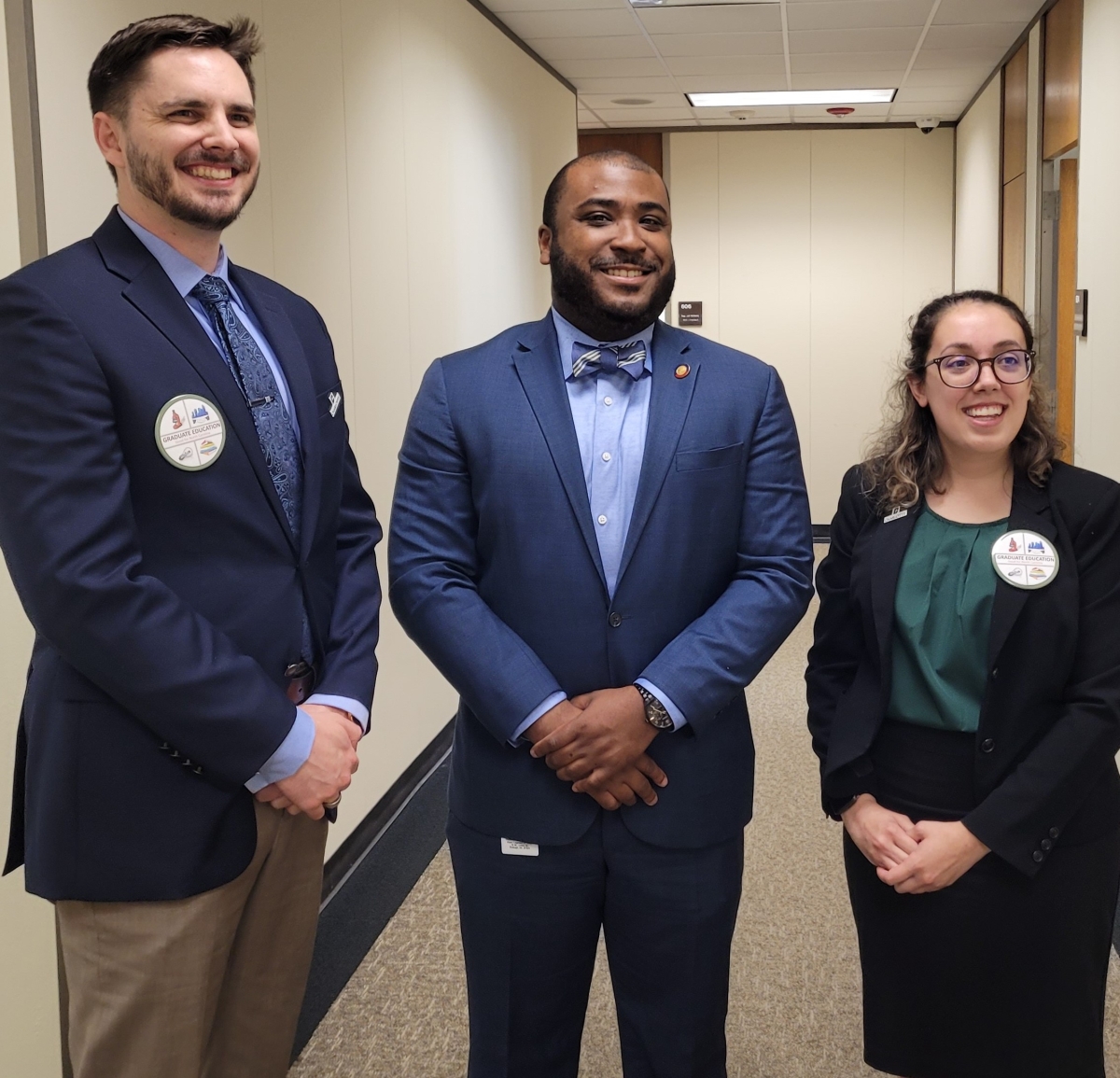 L-R: David Brown, Representative Terry M. Brown, Jr., Kaitlin Klotz
Anna Helms, Charlotte's Assistant Director of Constituent Relations, escorted Brown and Klotz as they briefed legislators on their research into food safety and disease progression. Klotz, a member of the biological sciences lab headed by Kausik Chakrabarti, Ph.D., is studying the structural dynamics of telomerase RNA to better understand and treat deadly disease. Brown, who is part of the bioinformatics and genomics lab run by Daniel Janies, Ph.D., is focused on understanding the history of antibiotic resistant disease to better predict and curb the impact of future events.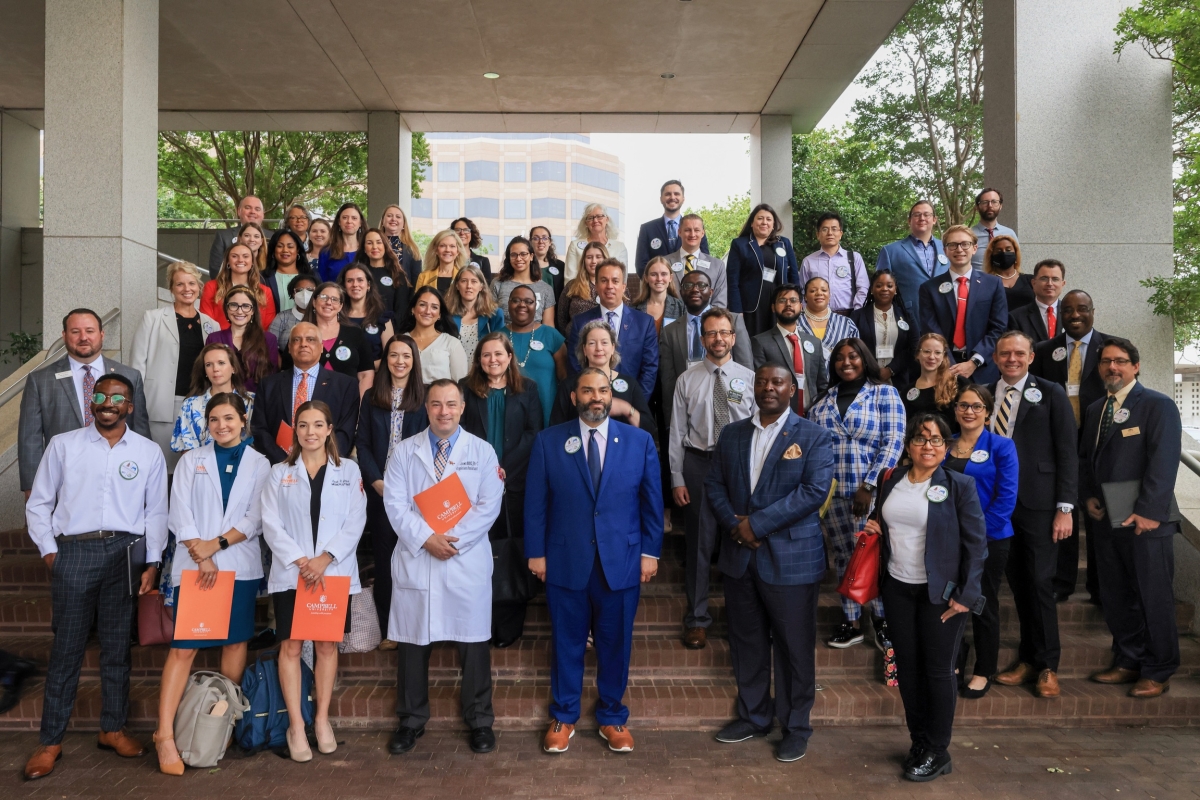 Approximately 80 graduate students and graduate school representatives visited the N.C. State Legislature to celebrate Graduate Education Day 2022
While in Raleigh, the Charlotte delegation met with Mecklenburg County's Rep. Terry M. Brown, Jr., '09, Sen. DeAndrea Salvador, '13, Sen. Natasha Marcus and Sen. Mujtaba A. Mohammed, '08.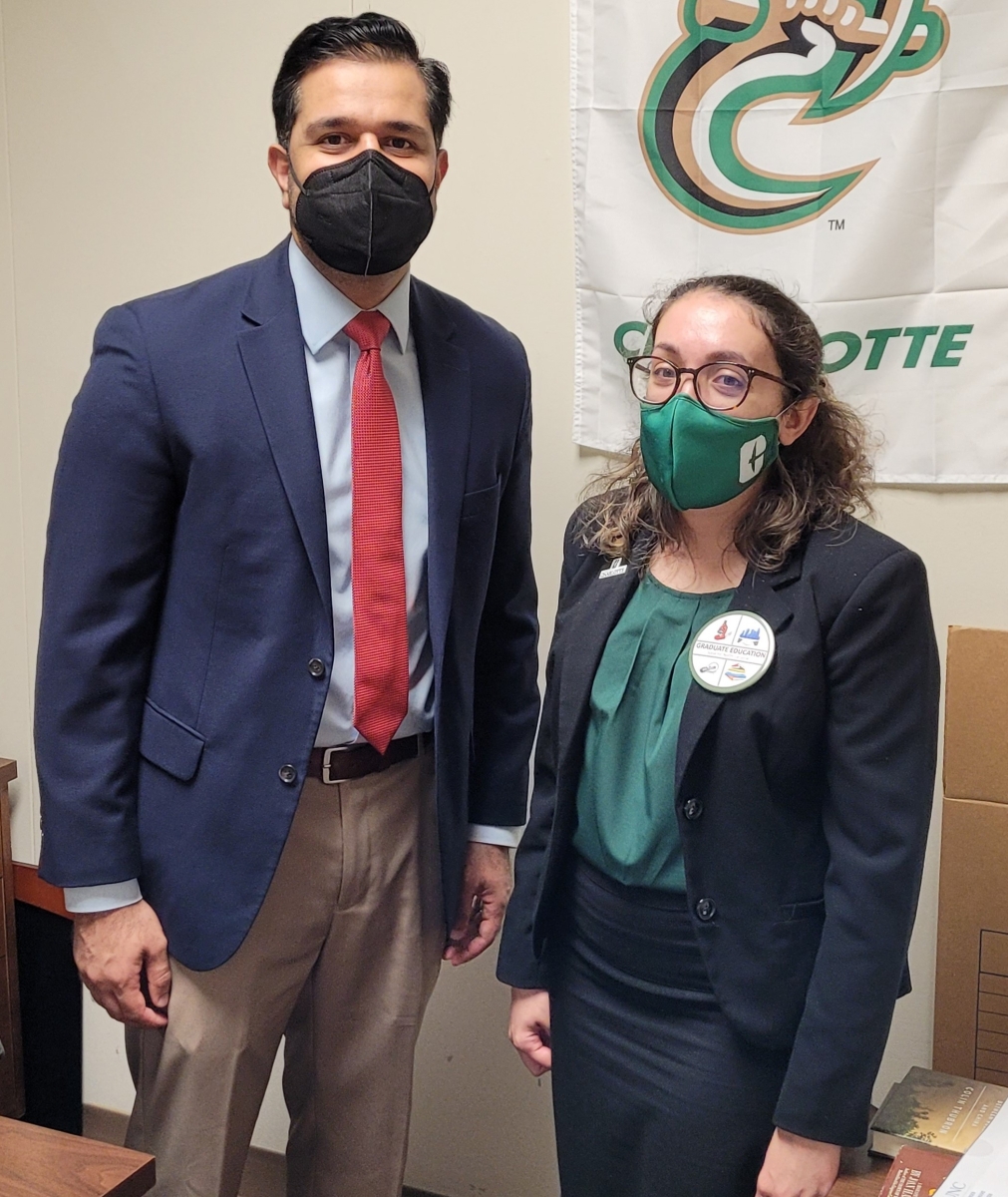 L-R: Senator Mujtaba A. Mohammed, Kaitlin Klotz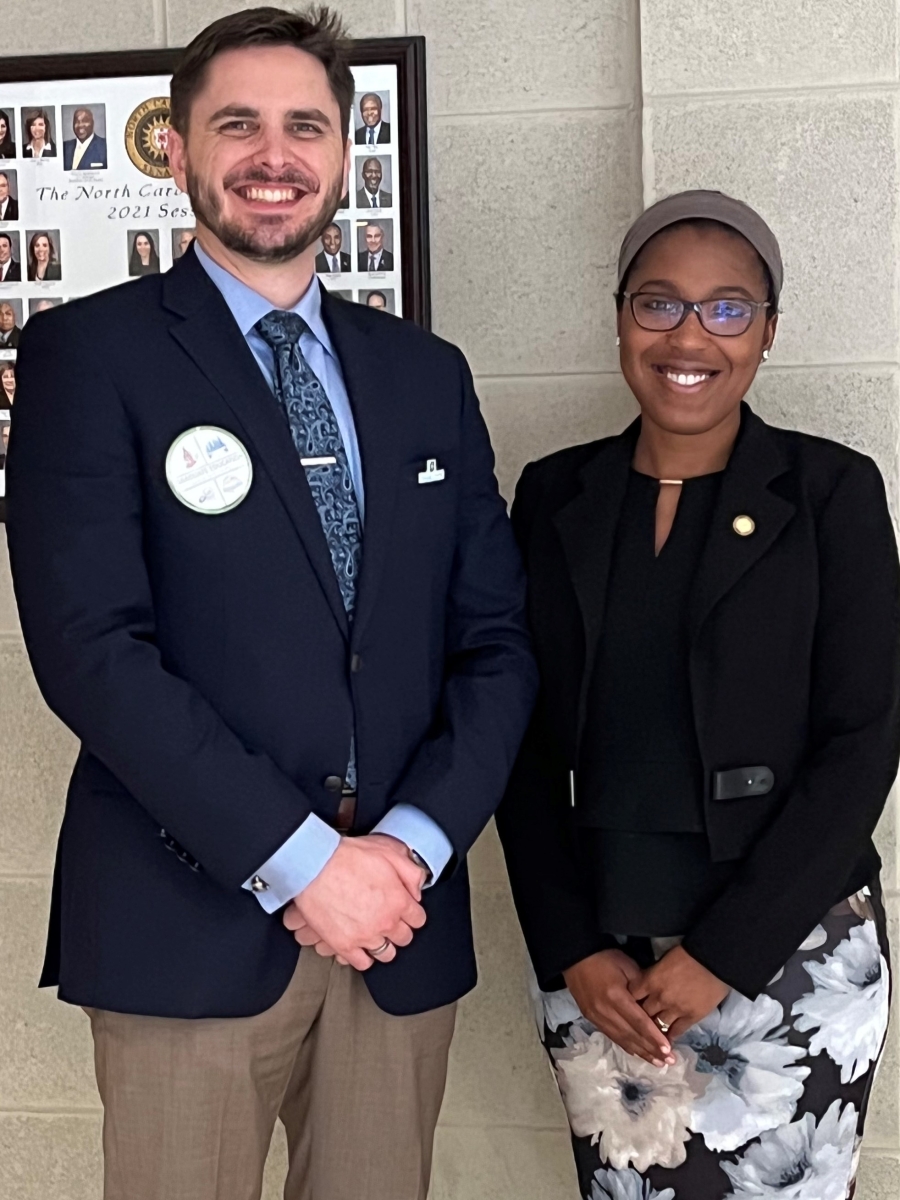 ,
L-R: David Brown, Sen. DeAndrea Salvador
"Graduate education is the engine driving research that provides so many benefits to health, safety and economic prosperity today," Hall-Hertel said. "David and Kaitlin are excellent examples of the quality graduate students at Charlotte and the important research they produce."
To learn more about N.C. Graduate Education Week, please visit the N.C. Council of Graduate Schools.