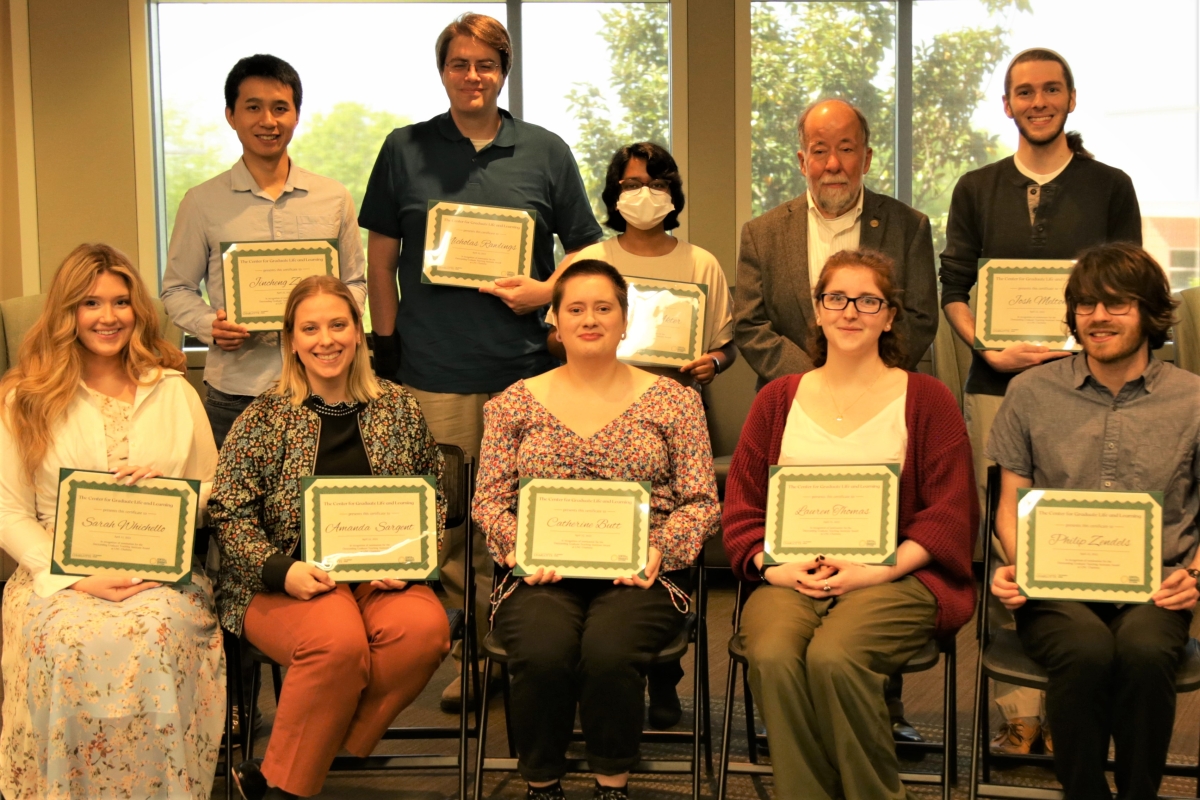 Outstanding Teaching Assistant Nominees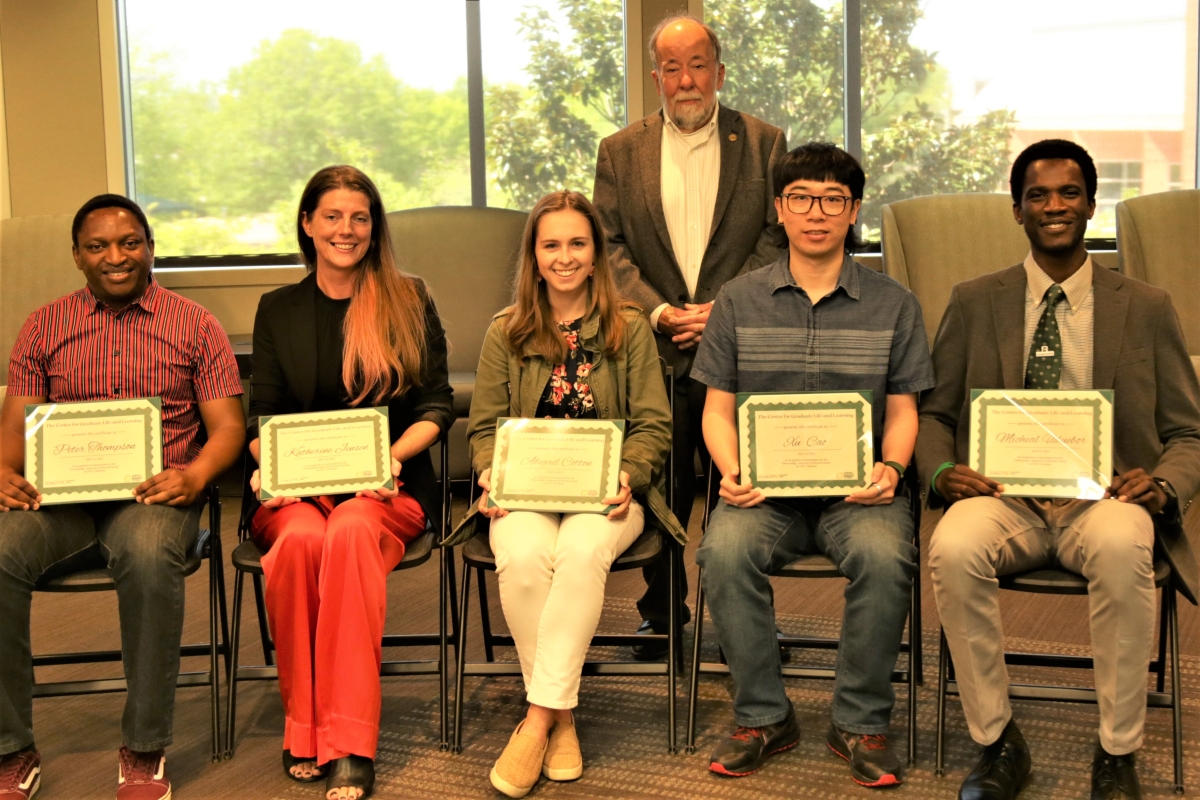 Outstanding Instructor of Record Nominees
The Graduate School and the Center for Graduate Life and Learning (CGLL) recently held the first in-person Teaching Assistant (TA) Awards ceremony since 2019. Attendance at the event was limited.
Tom Reynolds, Dean of the Graduate School, opened the event by thanking the nominees and all TAs for their contribution to quality undergraduate teaching. Dr. Judith Krauss, Faculty Associate in the CGLL, served as master of ceremony for the event.
Each of the 14 nominees for the Outstanding TA award was recognized for their unique contribution to teaching and learning. Each nominee was presented with a certificate of recognition by Dr. Reynolds.
Amanda Sargent, a doctoral candidate in the Organizational Science program, won the Outstanding TA Award.
"I am primarily a researcher and I love research, Sargent said, "But that's not what I go home talking about. I talk about how I was able to make a difference with a student in my class."
Following the TA awards, a smaller number of Instructor of Record (IOR) nominees were recognized. An IOR has full responsibility for a course and serves as the primary faculty. All six nominees were recognized for their outstanding contributions.
Andréa Kaniuka, a doctoral candidate in Public Health Sciences, was selected the top IOR.
Nominees for the Outstanding TA Award included:
Marina Akter; Catherine Butt; Jamie Katz; Jordan Lontai; Josh Melton; Amanda Pinto; Nicholas Rawlings; Amanda Sargent; Danielle Sterner; Lauren Tomas; Sarah Whichello; Rachael (Yiqiu) Yuan; Philip Zendels; and Jincheng Zhang.
Nominees for the Outstanding IOR Award included:
Xu Cao; Abigail Cotton; Katherine (Katie) Jenson; Andréa Kaniuka; Peter Thompson; and Mike Uduebor.