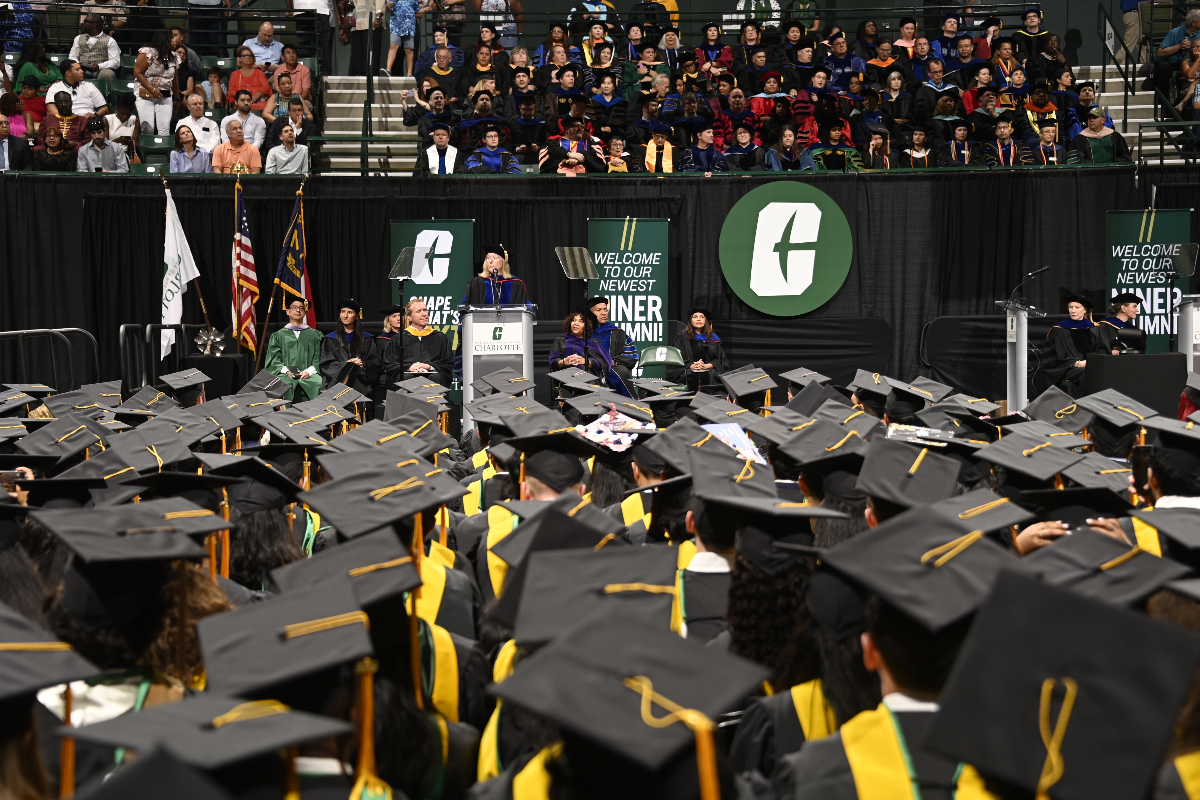 Wednesday, September 13, 2023
Master's degree enrollment +5.2% - Charlotte's largest master's-level student population
UNC Charlotte's graduate enrollment set several records this fall – reaching a total enrollment of 6,317 students – as the University recorded a near-record total enrollment of 30,298.
Graduate programs continue to attract new students from the U.S. and across the globe due to the strength of programming, meaningful research opportunities and relevant industry partnerships.
Single semester graduate enrollment records include:
1,140 Doctoral Students

207 new doctoral research students represent a 19% rise over last year, with a record total number of doctoral students enrolled.

3,766 Continuing Students

Continuing enrollment increased by 117 students, the largest continuing student enrollment on record. This increase is despite a record number of degrees awarded in 2022-23.

4,056 Master's Degree Students

Total master's degree enrollment increased by 5.2%, contributing to Charlotte's largest master's-level student population to date.

1,768 International Students

Total international graduate students – enrolled in master's and doctoral programs – rose by 26.2%.

1,839 Distance Education Students

Distance education set a record number with the number of students enrolled.
Master's and doctoral degree programs and graduate certificate programs attracted 2,551 new students. Charlotte's graduate enrollment ranks third among the UNC System's 17-member institutions.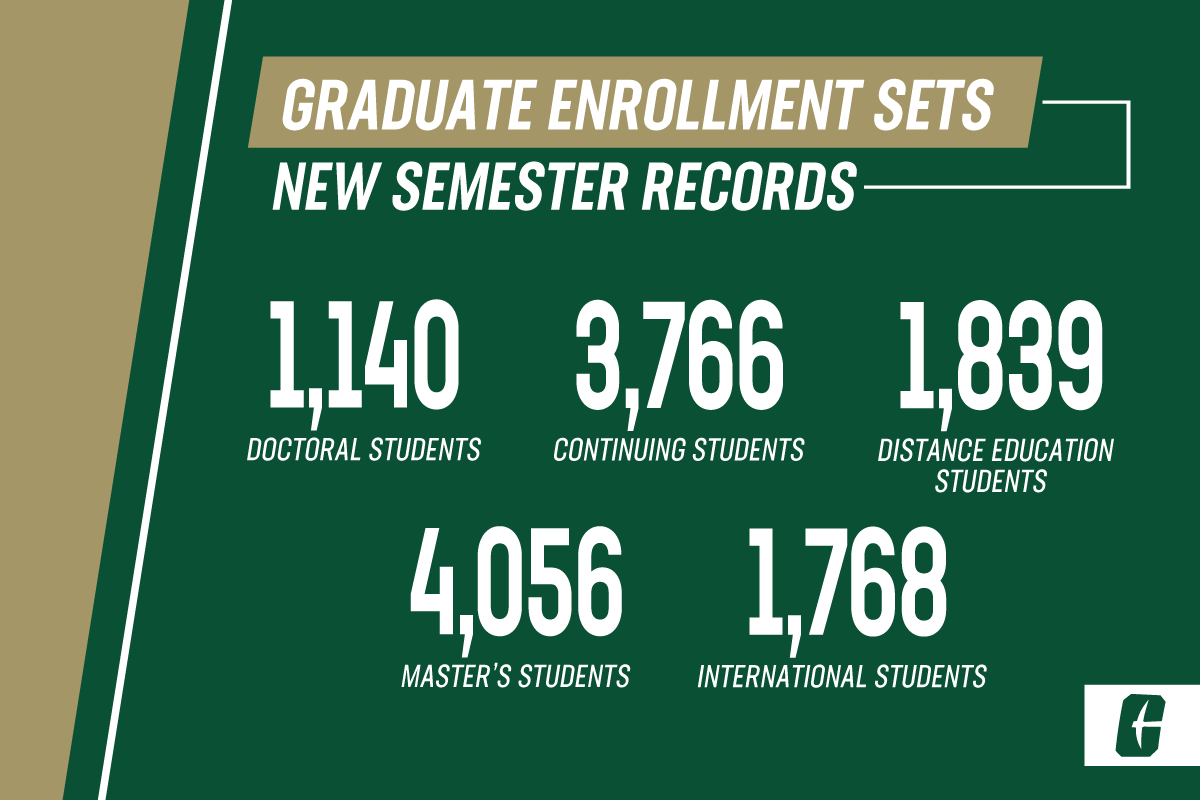 "With UNC Charlotte's strategic plan guiding our efforts to become a top-tier research university, the Graduate School is excited to welcome an exemplary class of graduate students from around the globe," said Pinku Mukherjee, interim associate provost and dean of the Graduate School.
This fall's graduate class maintains the tradition of strong diversity, with:
65% in-state students from 89 North Carolina counties

7% out-of-state students from 47 different states

28% international students from 74 different countries

29% students from diverse groups

60% female and 40% male students
"The class of graduate scholars is our most diverse yet — a true testament to the graduate faculty, program directors, staff and graduate education advocates who work to build an inclusive community at Charlotte," added Johnna Watson, associate dean of graduate enrollment management and funding.
Graduate students comprise 21% of Charlotte's total population. Programs in computer science, business administration, data science and business analytics, and social work lead the total enrollment in master's programs, and programs in computing and information systems, curriculum and instruction, electrical engineering and mechanical engineering lead total enrollment in Ph.D. programs.
Request Information about Graduate Programs