Curious about your academic progress? These timelines can be used as a guide in conjunction with DegreeWorks. We also provide a DegreeWorks FAQ for your convenience.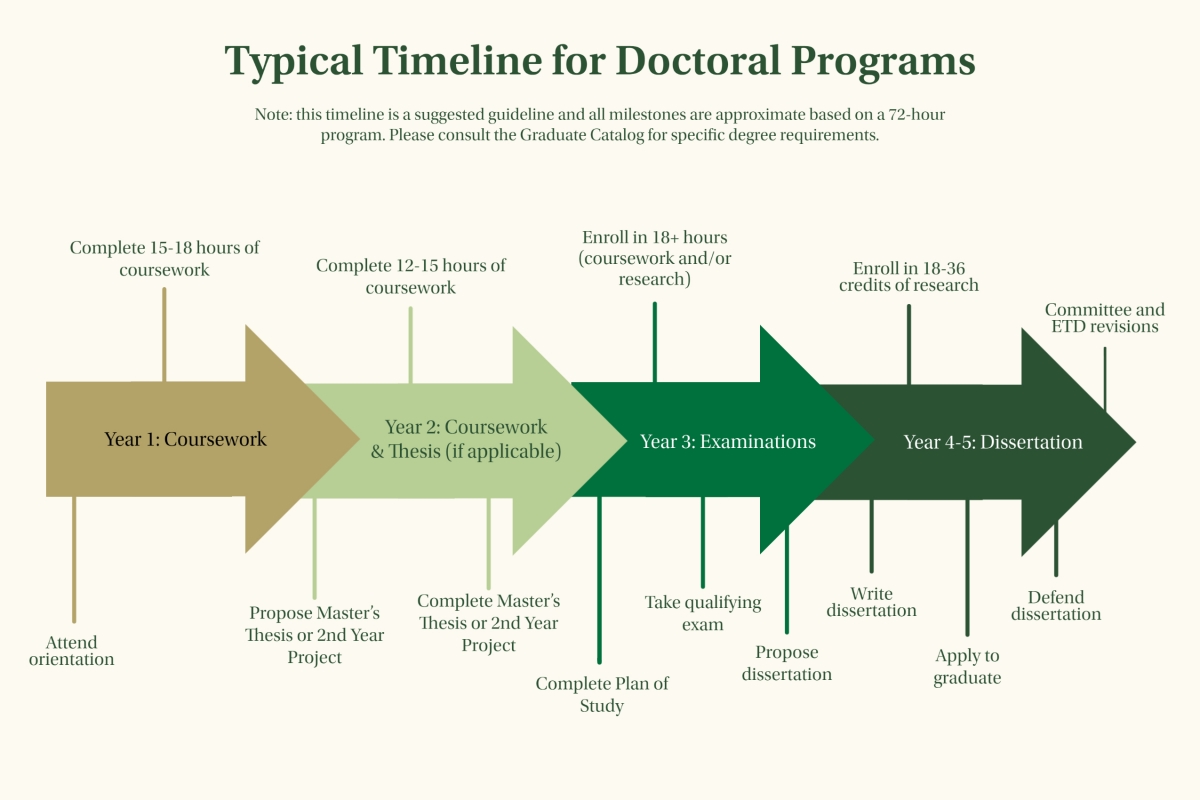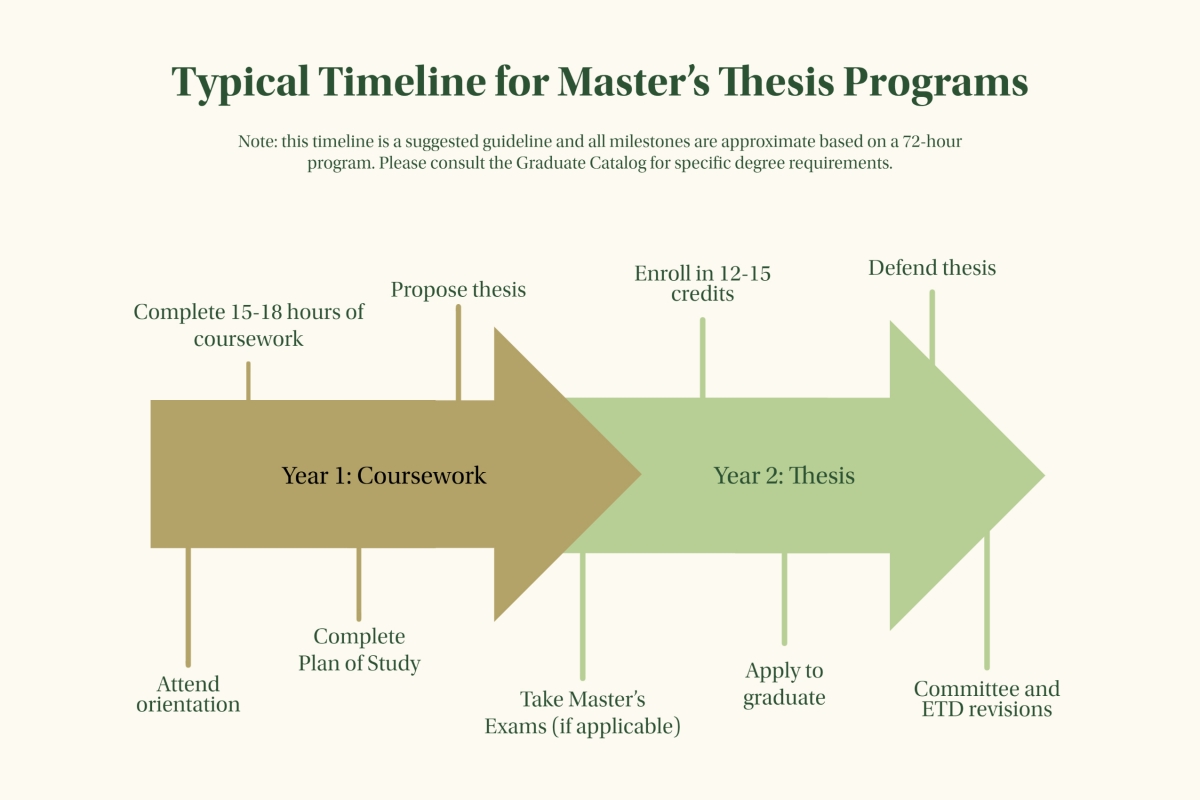 Expectations for Graduate Student Progress
The Graduate School sets time limits for the completion of each degree at the graduate level. It is the responsibility of students and faculty in each program to ensure that students make adequate progress toward the completion of their degree. To aid in that effort, the Graduate School outlines expectations for graduate students and graduate program faculty.