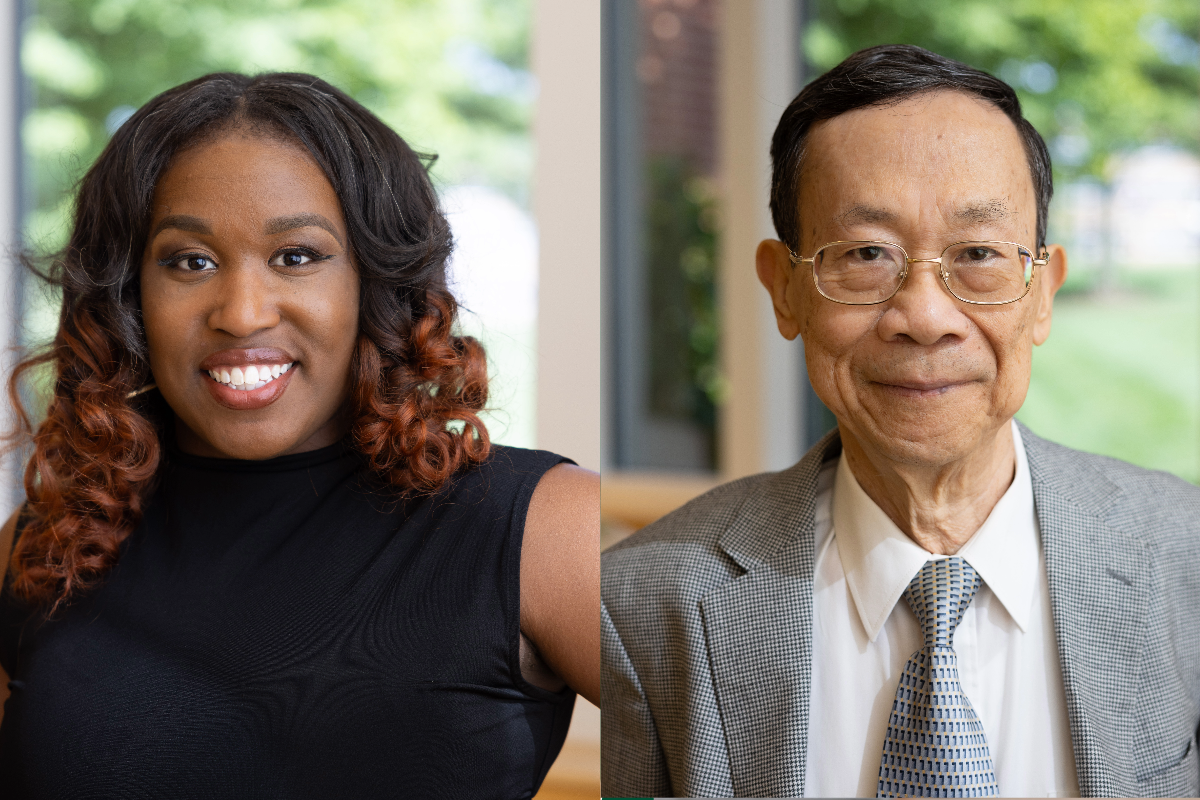 Monday, September 25, 2023
Pair lauded for their leadership and support for graduate education.
The 2022-23 Graduate Program Excellence Award recipients, originally announced in May, were honored Sept. 20 in a reception held in the Student Union Art Gallery. Honorees are shown with Dr. Pinku Mukherjee, Interim Dean of the Graduate School, and Dr. Tom Reynolds, Dean Emeritus.
Dr. Jy Wu, Infrastructure and Environmental Systems, was selected to receive the Thomas L. Reynolds Leadership Award for 2022-23. Carmalita Govan, Computer Science Graduate Program Coordinator, received the Graduate School's Outstanding Program Administrator award.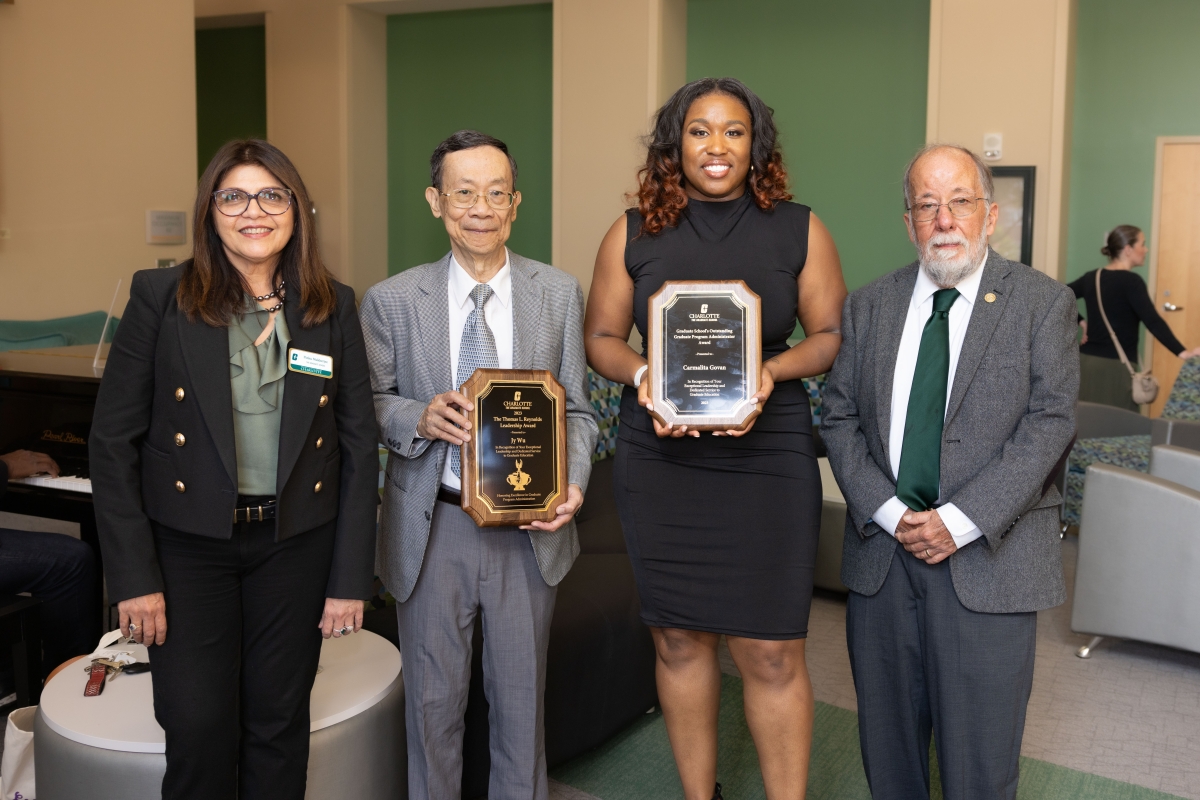 The leadership awards honor excellence in graduate program administration and are presented annually to a Graduate Program Director (GPD) or Graduate Program Coordinator (GPC). Recipients are selected by a committee of previous winners, the Graduate Council chair and Graduate School staff.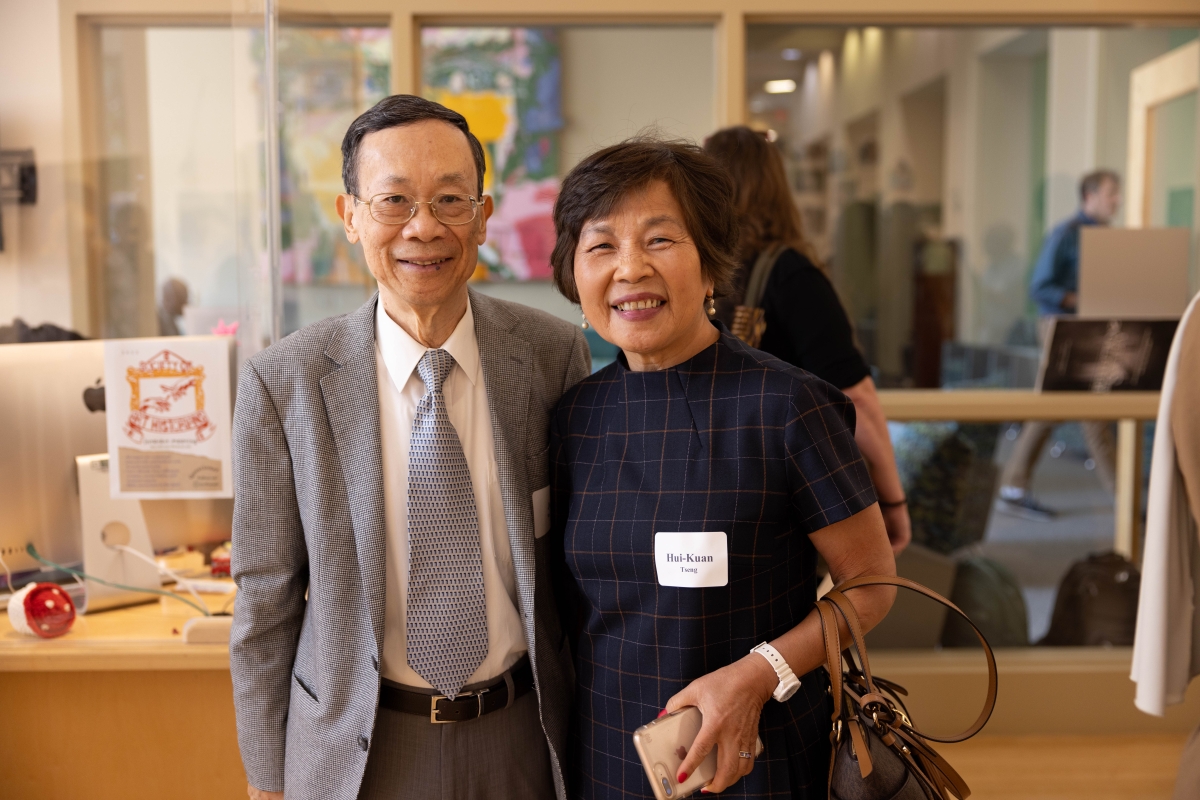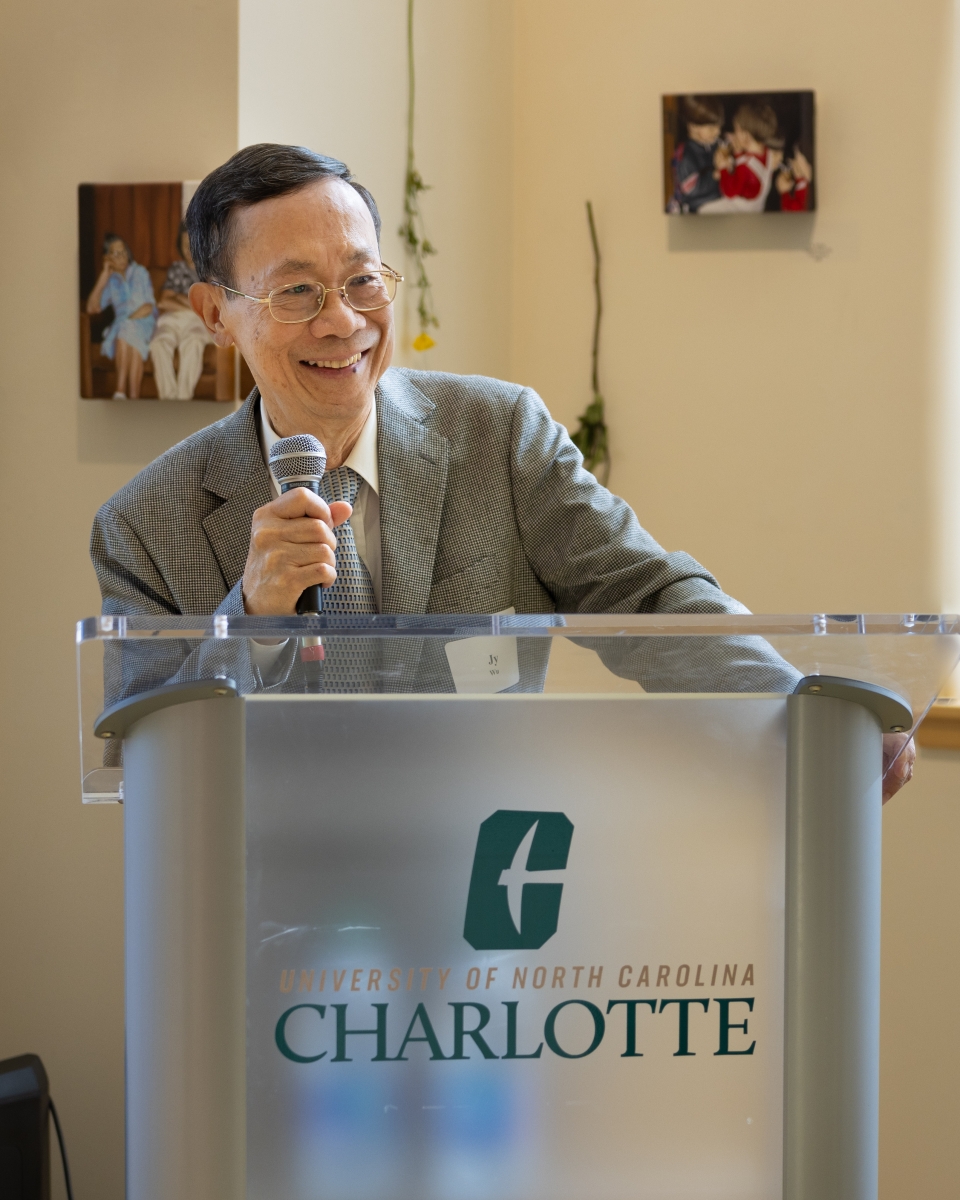 Dr. Jy Wu, Thomas L. Reynolds Leadership Award recipient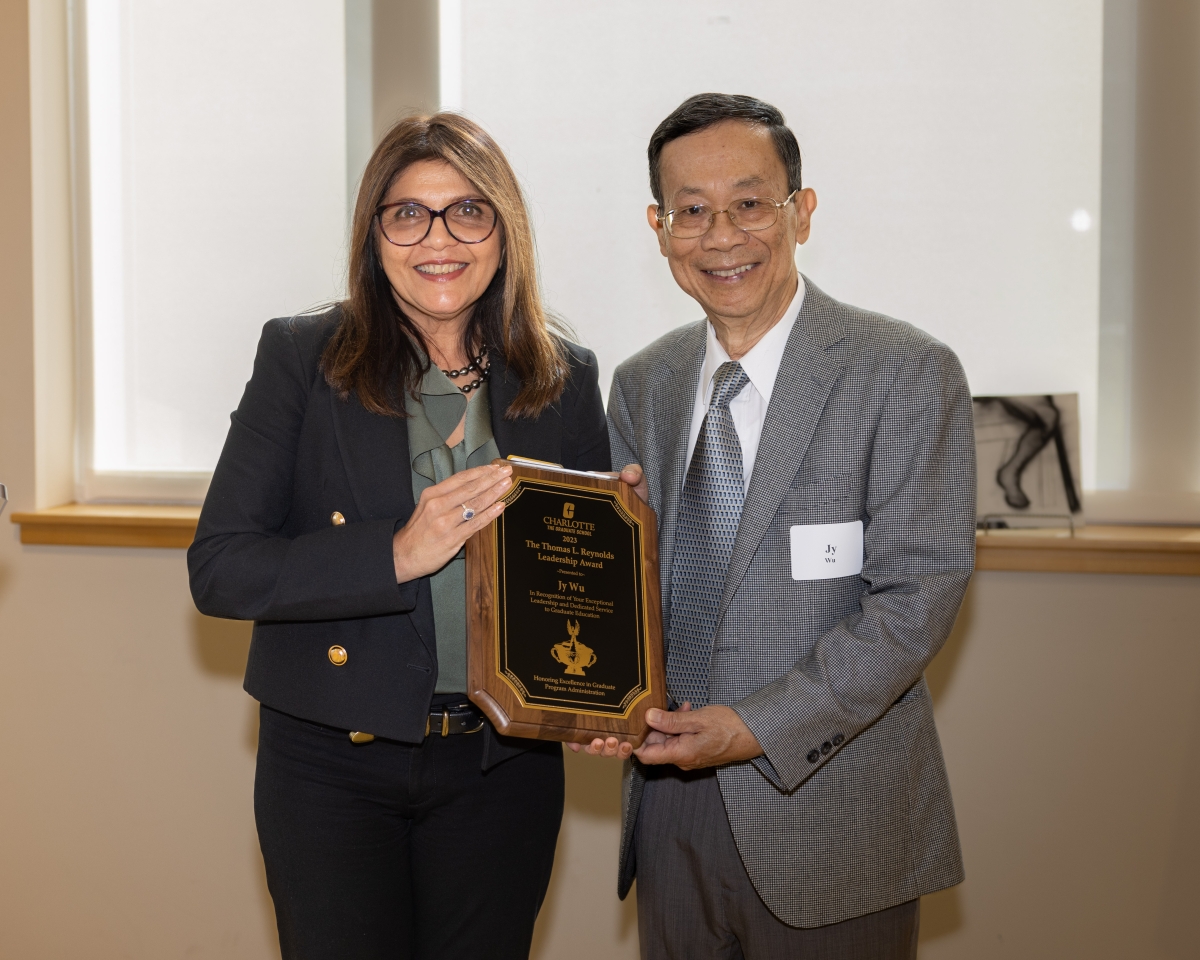 "Since becoming Director of INES on July 1, 2012, Dr. Wu has overseen a doubling in enrollment to 72 students by 2020 and he has expanded the reach of the program to include faculty and students in the College of Arts and Architecture and the College of Business," said Dr. John Diemer, Professor Emeritus and former INES Associate Director. "Dr. Wu works closely with INES faculty to ensure that students receive the guidance and financial support for their success in the program."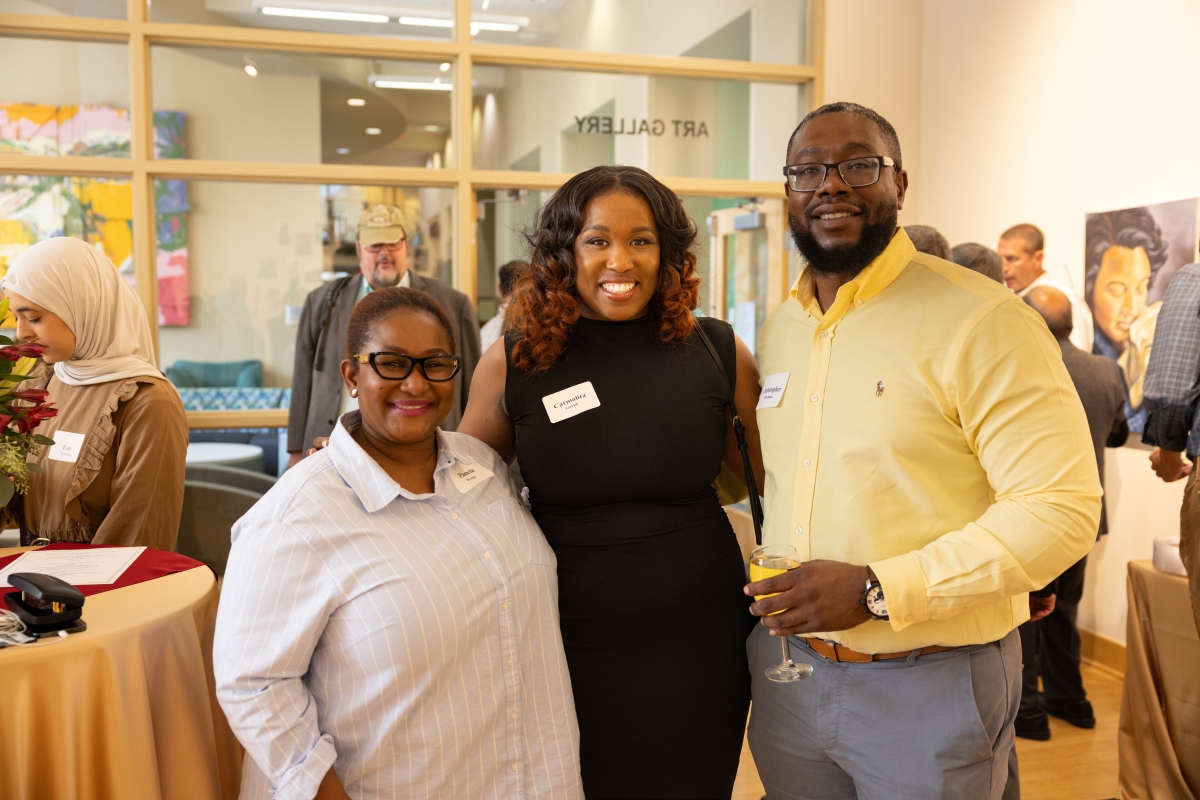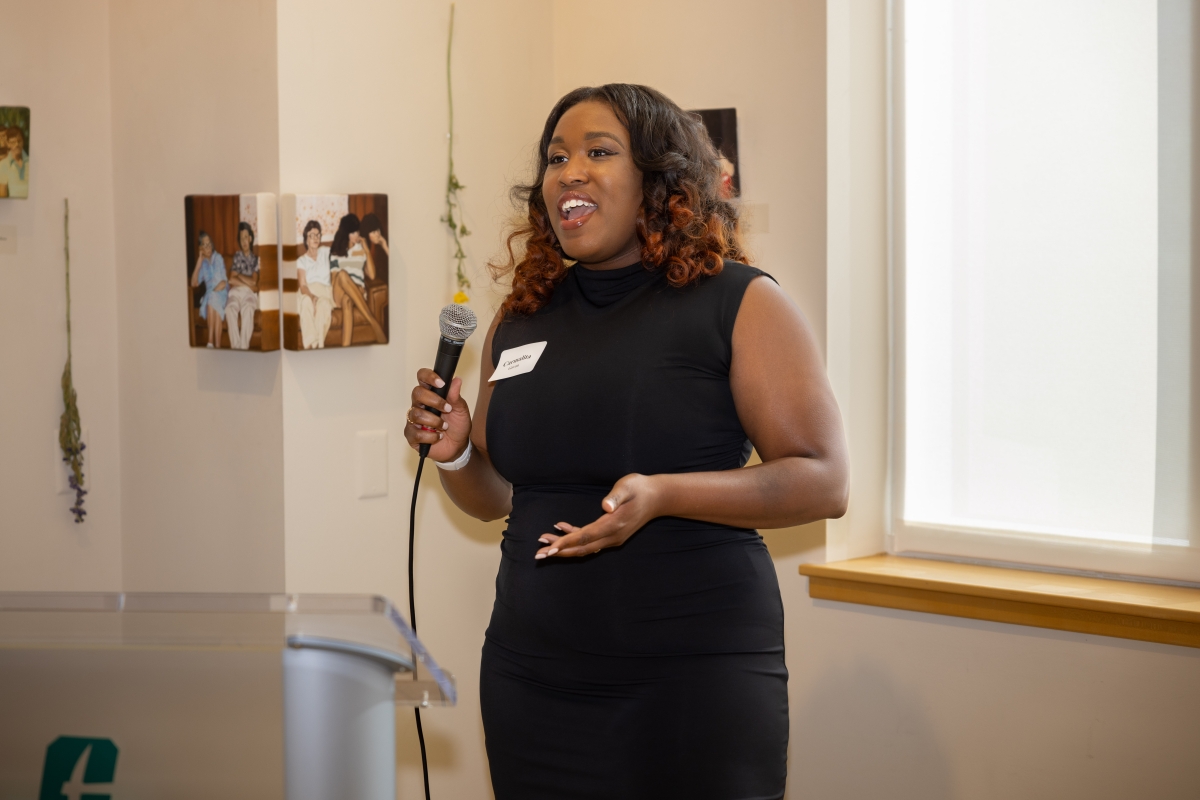 Carmalita Govan, Graduate School's Outstanding Program Administrator award recipient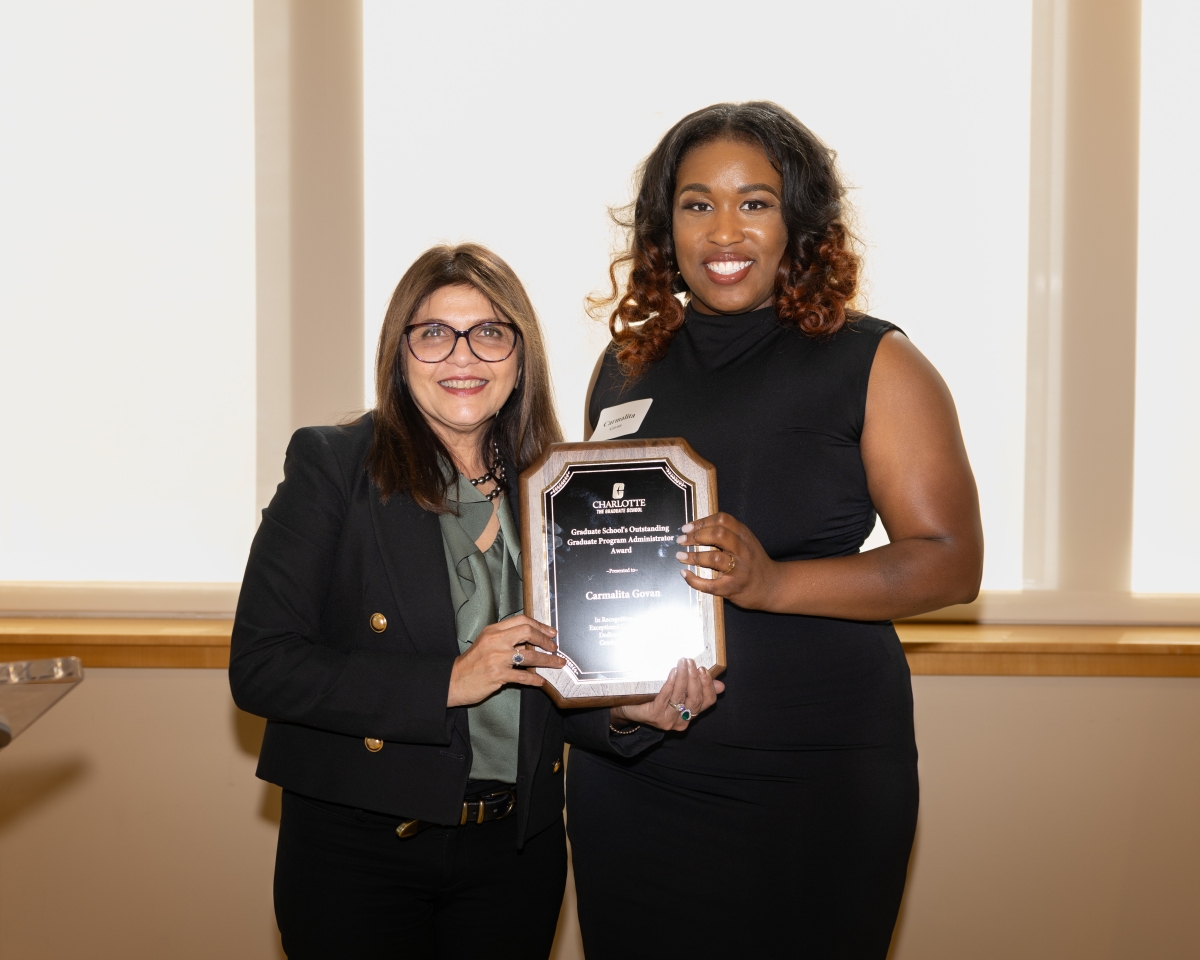 "Ms. Govan's contributions to student recruitment and admissions are simply outstanding," said nominator William J. Tolone, Professor and Associate Dean of the College of Computing and Informatics. "When Ms. Govan joined the Department of Computer Science in spring 2020, there were 459 students enrolled in the M.S. Computer Science program. In spring 2023, enrollment reached 603 students; a growth of 144 students, or 31.4%." He added, "She exhibits great care when working with students and she performs her work with such grace."
Previous recipients of the Reynolds Leadership Award include:
Dr. Kristin Davin, Foreign Language Education, Cato College of Education
Dr. Peter Wong, Architecture, College of Arts + Architecture
Dr. Lara Vetter, English, College of Liberal Arts & Sciences
Dr. Florence Martin, Educational Leadership, Cato College of Education