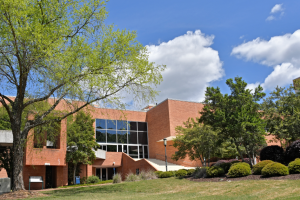 Temporary location, Cone University Center, Room 268, will serve UNC Charlotte community until fall
The Graduate School and Graduate Admissions have a new, temporary location to serve the UNC Charlotte community and prospective students near the center of campus in the Cone University Center, Room 268.
Near the fall semester, the Graduate School will find a permanent home in the Reese building when modifications to the space are complete.
The move does not affect the Graduate School's Center for Graduate Life and Learning located in Atkins Library Annex, Room 149.
"We are looking forward to greeting students and faculty in our temporary location in Cone," said Tom Reynolds, Dean of the Graduate School. "We intend to make the transition to the new space as smooth as possible for the future and current students we serve."
The Graduate School is open Monday through Friday from 8 a.m. to 5 p.m. (Eastern Standard Time) for in-person and virtual service.